EFPA General Assembly in Moscow has elected new Executive Council Member from Russia!
08.07.2019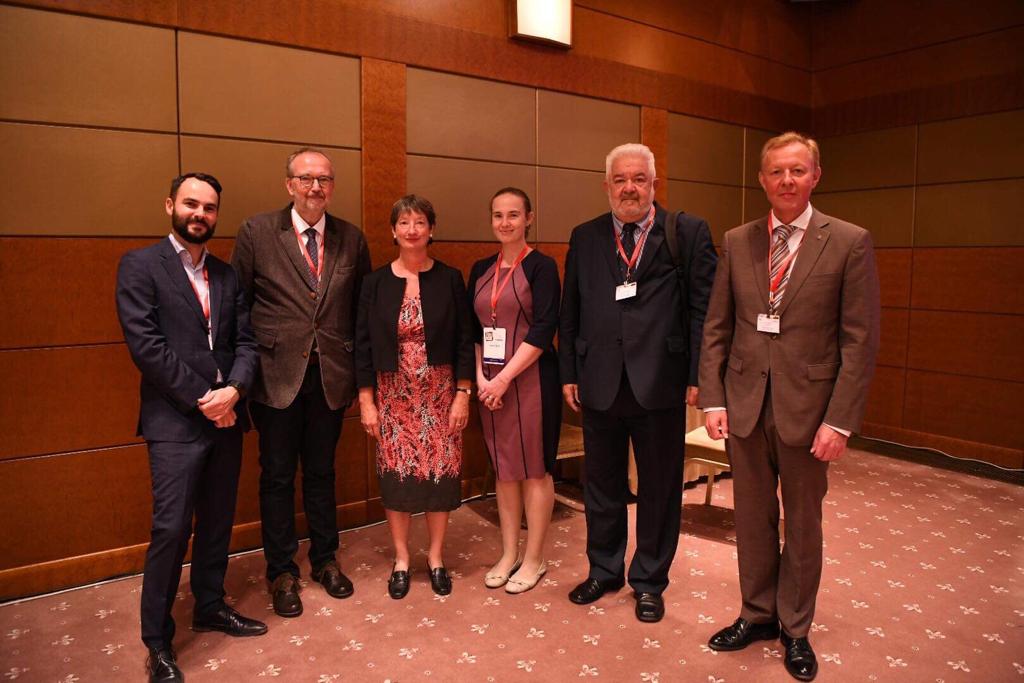 At the EFPA General Assembly meeting in Moscow on July 7 2019, the delegates elected a new president for EFPA: Christoph Steinebach from Federation of Swiss Psychologists and Federation of German psychologists' associations. He is the successor of Telmo Mourinho Baptista who served 4 years as President of EFPA.
New EC members are Secretary General Ole Tunold (Norway), Treasurer Nicola Gale (UK), Koen Lowet (Belgium). Russian Psychological Spciety is especially honored that for the first time in history its' representative became an EC member: Anna Leybina (Russia), PhD, scientific officer at Lomonosov Moscow State University, member of Russian NAC, and the Chair of ECP 2019 Executive Committee also has been elected by the General Assembly to contribute to EFPA EC.
The new Executive Council of EFPA 2019-2023:
President: Christoph Steinebach (Germany)
Secretary General: Ole Tunold (Norway)
Treasurer : Nicole Gale (United Kingdom)
EC member : Eleni Karayianni (Cyprus)
EC member: Anna Leybina (Russia)
EC member: Eleni Karayianny (Cyprus)
EC member: Josip Lopisic (Croatia)
The Assembly provided significant positive feedback on ECP 2019 organization. Also EFPA General Assembly voted for UK to be the host country for ECP 2023.
Photo
All news