Participants of the XVI European Congress of Psychology will be Able to Publish their Research in Behavioral Sciences Journal
08.11.2018 |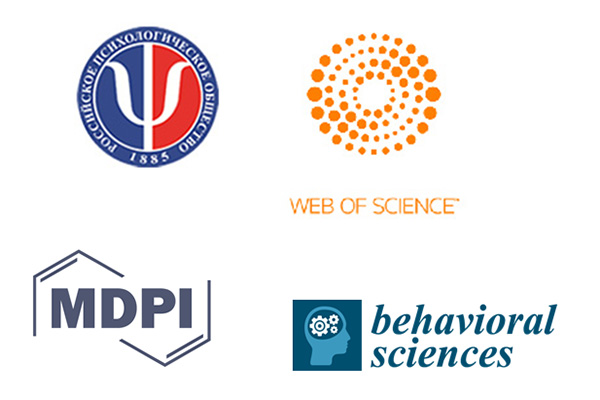 To use this option a scientist should register and submit abstract at ECP 2019 website https://ecp2019.ru/. After notification of acceptance (which will be sent after 4 February 2019) the participant should pay Congress registration fee (by 1 April 2019) and send manuscript to procedia@ecp2019.ru
The deadline for article submission is 01 May 2019.
The accepted articles will be published by April 2020.
The review process is organized by MDPI (the exact requirements are stated in the Manuscript submission guidelines). The article may be rejected without any comments provided.
One person can be a co-author in not more than four articles and a single author in not more than two articles.
In case submitted article is accepted for publication, the author(s) is required to partially cover costs related to the article processing in the mount of 75 Euros.
To download guidelines, templates and article examples, use the links below
08.11.2018 | Directorate RPS
President of the Russian Psychological Society, President of the Russian Academy of Education, Dean of the Faculty of Psychology of the Lomonosov Moscow State University prof. Yuri Zinchenko and president of the Cyprus Psychological Association, member of the Executive Committee of the European Federation of Psychologists' Associations Eleni Karayianni set a perspective of future collaborations in different directions: cooperative research projects and educational programs.
06.10.2018 |
Dear colleagues!
We are glad to introduce you a short interviewof the journal "Psychology in Russia: State of the Art" with the most famous psychologist from Africa – Dr. Saths Cooper. Saths Cooper is the president of the Pan-African Psychology Union (PAPU). He has played leadership roles in various community, cultural, educational, political, professional, scientific, student, worker and youth entities in South Africa and abroad. In this interview he is talking about the mission of psychology in the modern world, about most promising areas of psychology, state of psychology research and practice in Africa and also about advances of cultural-historical theory nowadays.