A short interview of the journal "Psychology in Russia: State of the Art" with the most famous psychologist from Africa – Dr. Saths Cooper
06.10.2018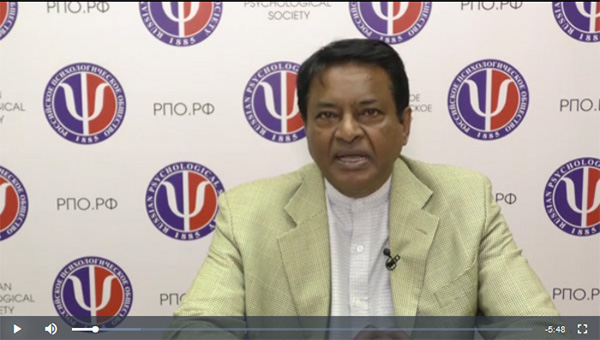 Dear colleagues!
We are glad to introduce you a short interviewof the journal "Psychology in Russia: State of the Art" with the most famous psychologist from Africa – Dr. Saths Cooper. Saths Cooper is the president of the Pan-African Psychology Union (PAPU). He has played leadership roles in various community, cultural, educational, political, professional, scientific, student, worker and youth entities in South Africa and abroad. In this interview he is talking about the mission of psychology in the modern world, about most promising areas of psychology, state of psychology research and practice in Africa and also about advances of cultural-historical theory nowadays.
All news

International cooperation
Russia will host 16th European Congress of Psychology!