16th European Congress of Psychology promotion booth at International Congress of Applied Psychology 2018
06.07.2018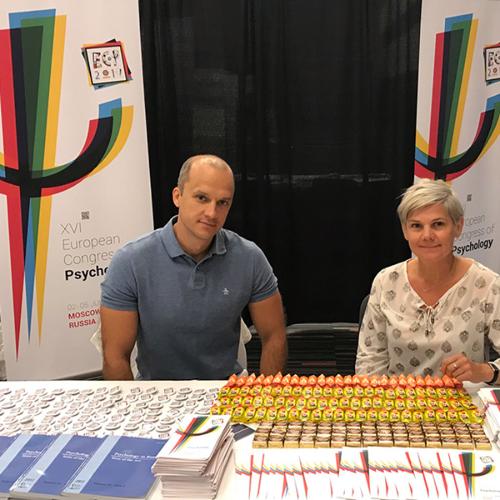 International Congress of Applied Psychology (ICAP2018) was held 25-30 June 2018 in Montreal, Canada. The team of European Congress of Psychology (ECP2019), which will be held 2-5 July 2019 in Moscow, Russia, took this chance to promote the event to reach out to broader audience.
The booth has been visited by more than 500 participants, including 31 president of professional psychological associations from all the continents. More than 100 early registrations to ECP2019 was submitted which made it 867 by the 1 of July 2018. Colleagues from European Federation of Psychologists' Associations gave positive feedback on the current state of ECP2019 preparations; they also had analyzed ICAP2018 experience as well as summarized features of other psychological events and made their suggestions to make ECP2019 a well organized congress.
All news

International cooperation
Russia will host 16th European Congress of Psychology!