EVC16 - IVth International Congress of Psychology. Estoril Vigotsky Conference
24.08.2016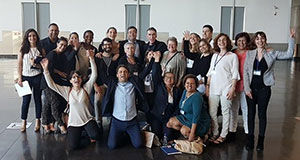 The EVC16 – 4th ESTORIL VIGOTSKY CONFERENCE, International Congress of Psychology – biannual international scientific event held in Estoril, Portugal – was held from June 9th to 11th.
The Local Organizing Committee included the Vigotskyan League of Portuguese Language and the Institute Quintino Aires, in collaboration with the Lomonosov Moscow State University, the Russian University of Humanities, IPAF — Instituto Vigotsky (São Paulo, Brazil) and Andricard (Luanda, Angola). This year the Congress brought together 14 nationalities of experts in psychology, neuropsychology, education, linguistics and physiology. It is to highlight the contribution of two international societies, the International Society of Cultural-historical Activity Research (ISCAR) and the International Society of Applied Neuropsychology (ISAN), as well as the special contribution of the Rita Leal Autism School.
Three days of keynote presentations and lectures on the state of art, as well as oral presentations, both in Portuguese and English, have come to be the hallmark of this interactive and unique congress.
This edition of EVC16 had as guests and speakers: Antonio E. Puente (President of the American Psychological Association), Janna Glozman (Russia), Alfredo Ardila (USA), Eugene Subbotsky (England), Dorothy Robbins (USA), Nicolay Veresov (Australia), Bella Kotik-Friedgut (Israel), Veronika Nourkova (USA), Anton Yasnitsky (USA), Konstantin V. Anokhin (Russia) and Joaquim Quintino Aires (Portugal). The event provided a unique opportunity for sharing and learning among colleagues.
A special issue of the journal 'Psychology in Russia: State of the Art "is dedicated to EVC16 and will be available in 2017, bringing together articles resulting from this meeting.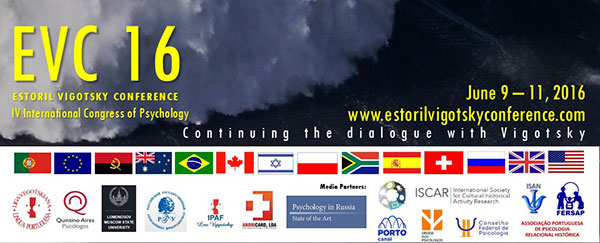 All news

International cooperation
Russia will host 16th European Congress of Psychology!